COACHES, 3V3 soccer has swept the country. With the fast paced high scoring games, athletes develop their skills faster. Click on the 3v3 site to learn more.
.
This site can run your ADD. If a team needs to get fund raiser information out there just send the info to the editor.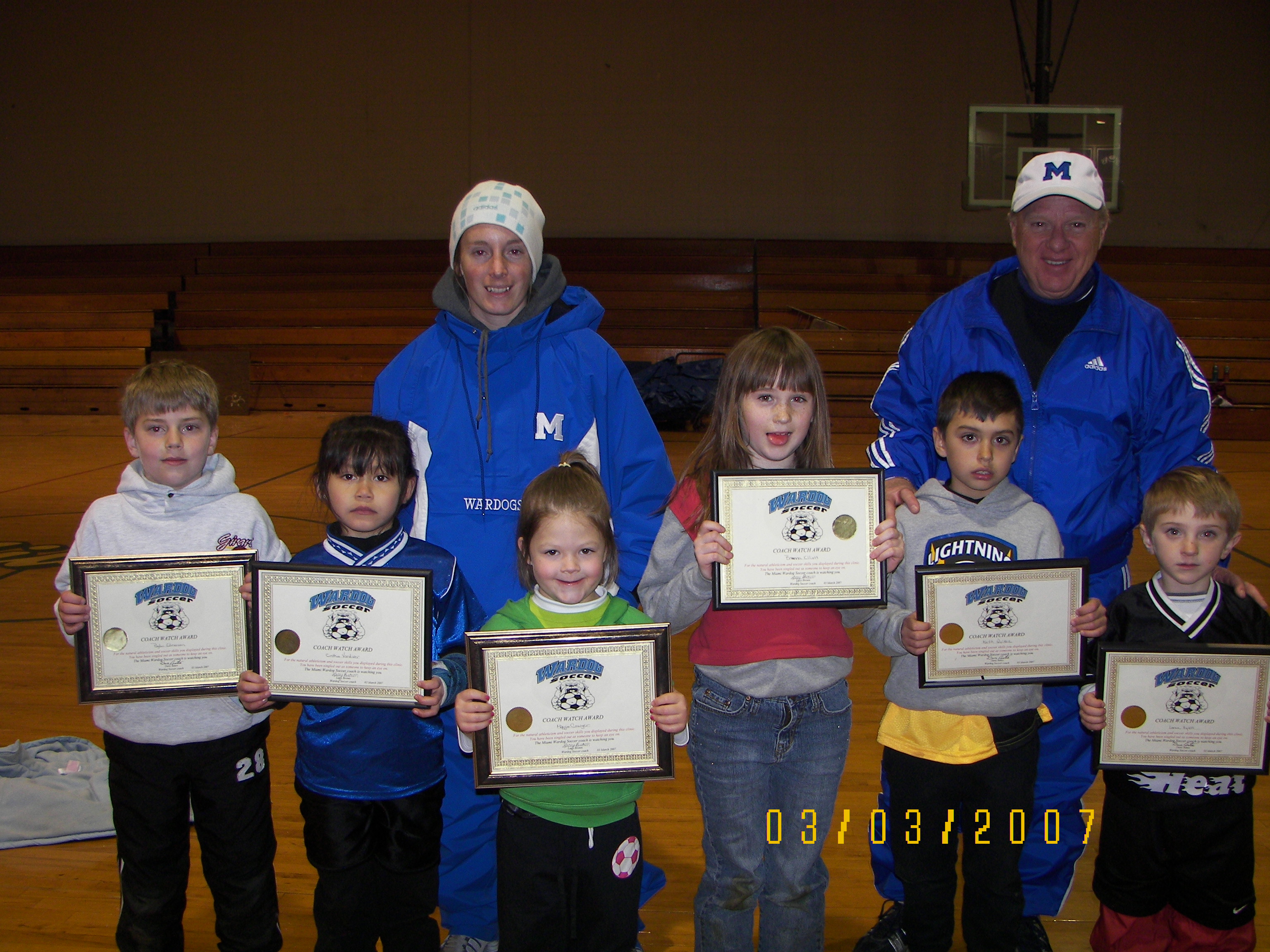 Caption: Wardog Coaches Lacy Brown and Dave Bates stand behind this years winners of the "Coach Watch Award". From left: Payton Edmondson, Cynthia Vandiver, Maggie Cowger, Breanna Elliott, Koith Quirez and Lance Hyatt
Awards were presented at the Miami Wardog Soccer Clinic
Click on editor and send in pictures or articles you want put on the site.